FSSC22000
-The challenge of Sakata Rice to continue to provide safe and delicious food-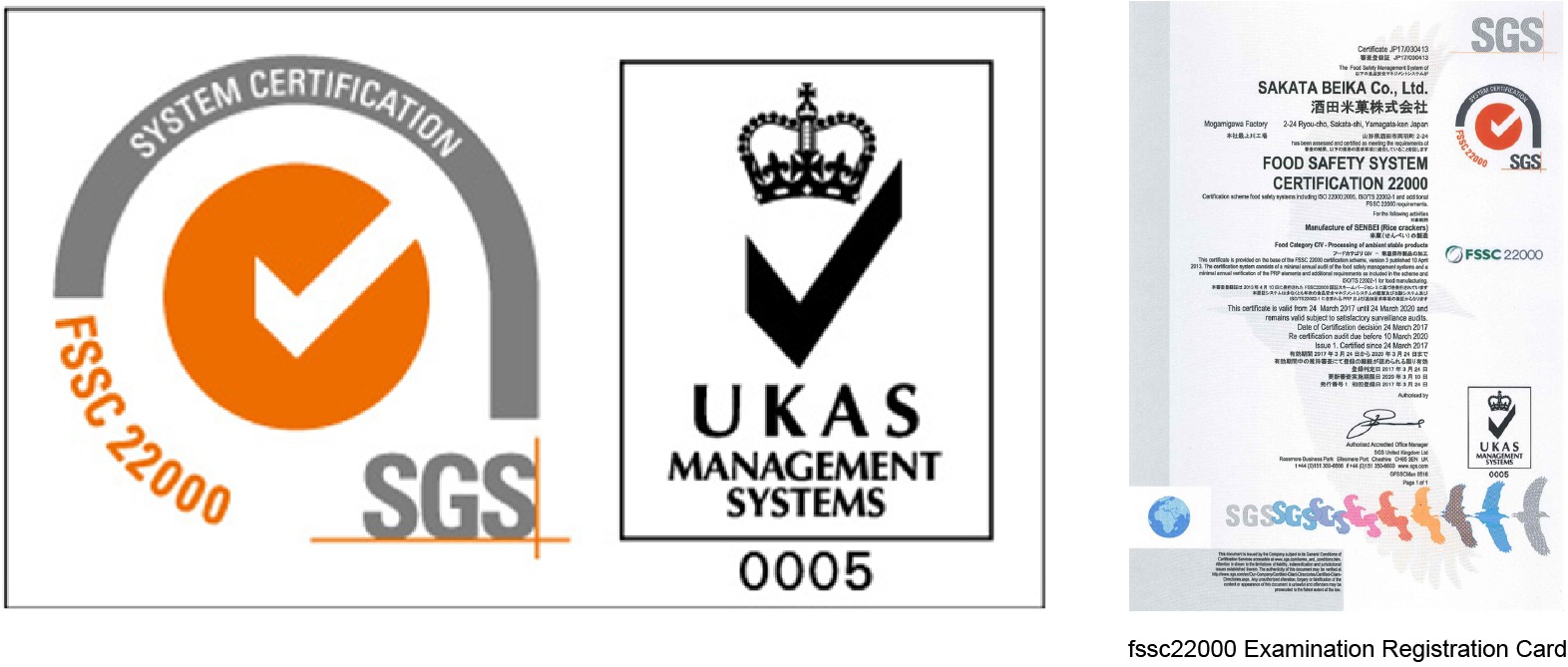 Sakata Rice Products Co., Ltd. has acquired the certification of "fssc22000" of the International standard on Food Safety on March 24, 2017, on the head of the top river plant.
Since the establishment of Sakata Rice, we have produced and sold rice products that are the main axis of rice. With the food safety policy in mind, every employee has been able to raise awareness of food safety and provide delicious and safe food to customers.
We will strive to improve the safety and security of food, and to manufacture and sell high quality products by continuing, promoting and strengthening food safety management in the fssc22000 of the international Standard, which is certified by the Head Office factory and Rice candy production. We will continue to deliver the rice culture that represents the food of Japan to customers all over the world and not only in Japan.