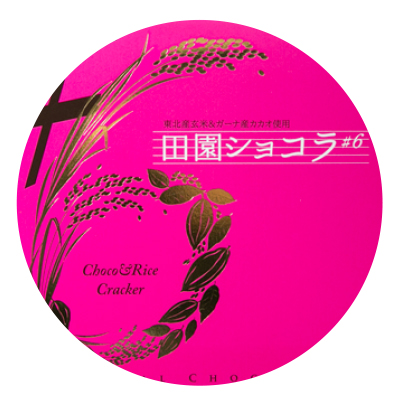 Denen Chocolat#6
"Denen Chocolat# 6 (No. 6)" will be released on April 29 (Sat), using the northeast brown rice and Ghana cocoa.
"Tohoku Brown Rice" and the Ghana-born cacao beans, which trail in the golden
It became the delicious sweets of the caramel flavor.
Crispy texture and sweetness of milk chocolate and mild brown rice…
It is the taste that the harmony and the ocean play like the examination of the Symphony No. 6 "Country" of Beethoven.
Enjoy exquisite harmony.